Investing in digital connectivity across Cambridgeshire & Peterborough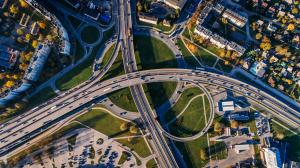 A massive investment to bring digital connectivity across Cambridgeshire and Peterborough will be announced on Monday (9 July).
Led by Cambridgeshire County Council, the £5.6million from the Cambridgeshire and Peterborough Combined Authority (CPCA) will be used to launch the new Delivering Digital Connectivity Strategy. The roll-out is expected to significantly improve mobile, broadband and public WiFi coverage and also future proof fibre and 5G networks.
The investment will be the first in the country to include a dedicated Enabling Digital Delivery (EDD) team to work with telecoms providers and mobile operator, thereby removing barriers to the rapid delivery of digital connectivity and attracting private sector investment.
Mayor of Cambridgeshire and Peterborough James Palmer, said: "Digital connectivity is a vital part of our area's infrastructure. The Combined Authority is committed to our region having 'outstanding' digital connectivity that will support the growth of our local economy and improve the day to day lives of our residents.
"A strong mobile and broadband network is key to enable us to remain competitive in the national and international marketplace through the use of smart technology. We also want to see greater access to public Wi-Fi, which is why we are keen to extend free public access more widely, particularly across our Market Towns."
Cambridgeshire County Council has already successfully delivered superfast broadband as part of the Connecting Cambridgeshire programme to over 96% of the county, and is on track to achieve 99% by 2020.
Palmer also said: "Since the formation of the CPCA just over a year ago we have recognised the impact of digital connectivity infrastructure on businesses and communities and as a result we have prioritised funding for an ambitious digital connectivity strategy for the area to ensure that we have the digital connectivity services we need for now and for the future."
An additional £4 million Government Local Full Fibre Networks (LFFN) funding has also been given to the programme to provide fibre upgrades to around 30 public buildings, increase full fibre availability along a 'digital innovation corridor' from St Ives to Linton, and support businesses to access Gigabit fibre networks.