Gigabit broadband set for Portsmouth roll out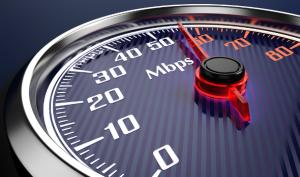 Portsmouth is set to become the next city in Britain to join the CityFibre Gigabit City list, providing businesses with access to Gigabit-capable fibre broadband via leased line networking.
Supported by the Department of Digital, Culture, Media and Sport, the network is being built via a partnership between Giganet and CityFibre, who will deliver full fibre networks to businesses capable of providing connection speeds of more than 1Gbps in both directions.
According to Giganet, which is responsible for the roll out across Portsmouth, it is hoped the use of the current full fibre network will provide Gigabit services to around 1,500 businesses, with future expansion expected to further increase its reach.
Commenting on the project, Andrew Skipsey, Managing Director of Giganet (M12 Solutions), stated that the additional offer of a government voucher scheme covering installation costs up to £3,000 should make this service attractive to a huge number of Portsmouth's businesses.
"This means that small firms can now get a full fibre service with a sensible price tag," he said. "We're expecting the pot of money allocated by the government will run out soon, so urge companies to take action quickly."
According to Giganet, the Portsmouth region has an existing broadband network of 71km, with any businesses that enquire expected to receive confirmation regarding whether or not they will need to wait for the expansion before they can benefit from Gigabit broadband.
The firm has also confirmed they would be offering 500 Mbps and 1 Gbps options, suitable for companies that had outgrown the speeds and capacity available to them.