FSB: Business broadband 'on right track'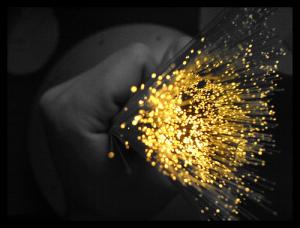 There are still improvements to be made but the government is making good progress in ensuring that business broadband meets companies' needs, the Federation of Small Businesses (FSB) says.
Broadband is a business necessity, yet research from Ofcom shows only 56 per cent of small to medium-sized firms can get superfast broadband, compared to 75 per cent of residential homes.
But speaking to Real Business, the FBS's senior policy lead, Will Black, said the future is looking brighter for business broadband.
A 2014 FSB report, called The 4th Utility: Delivering universal broadband connectivity for small businesses across the UK, was critical of existing broadband provision, recommending that the government commit to delivering minimum speeds of 10Mbps for business premises by 2018-19.
In 2015 the then Prime Minister David Cameron launched a Universal Service Obligation (USO), committing to 10Mbps by 2020.
"We were quite critical of the availability of infrastructure" Black told Real Business. "But I think things have improved quite a lot since then. What's important for us is the USO explicitly includes small businesses."
Asked whether 10Mbps will service business' need in 2020, Mr Black said it is a good starting point and "probably in line with where a lot of small businesses requirements are at the moment", adding that the USO should stay in line with demand.
hSo provides managed networks designed for businesses. To get an instant cost for a leased line at your location, visit our online leased line price checker.
(Image: Kainet)