Children living below poverty line to receive free internet access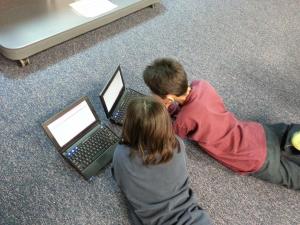 A new campaign launched in Leeds, Yorkshire, has vowed to provide school children living below the poverty line with free internet access.
This comes in response to Ofcom's research, which has found that 17 per cent of households across the country do not have home broadband. The Learning Foundation has further revealed that the lack of internet connectivity can negatively impact a child's exam results by an entire grade.
A collaborative effort between the Joseph Rowntree Foundation and Loughborough University in 2016 has acknowledged broadband connectivity as a vital part of home life and education, especially as school children are increasingly required to use the internet to study and complete homework.
Taking this into account, wireless internet provider 6G Internet has pledged to launch its Internet for Everyone initiative, which will see all children on free school meal programmes receive unlimited home broadband access for four hours every day at no cost.
The aim is to support children in completing their schoolwork, and to financially assist low-income households by giving them opportunities to access better deals online and further reduce their daily costs of living.
Chairman of 6G Internet, Chris Baldock said: "In 2015, the House of Lords recommended that internet access be treated as a utility, in the same way as water, gas and electricity. There is no doubt about its importance to children's education and we want to reduce the barriers that are preventing families living in poverty from getting the support they need."
The provider will donate 20 per cent of its earnings to social causes and has also partnered with Leeds City Council to trial free internet connectivity for social housing tenants.
Such initiatives come as part and parcel of the country's aim to provide complete broadband coverage throughout the nation; Openreach's current plan is to deliver FTTP services to 3 million premises by 2020, and 10 million by 2025.