5G to bring speeds of '80 to 100Mbps' to the UK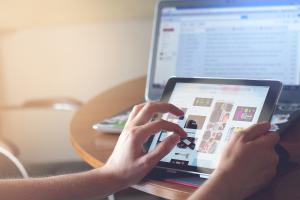 A report commissioned by Three, soon-to-be 5G network provider, claims that 5G tech will replace current fixed-line broadband connections in Britain and double the average speeds on offer.
Written by analyst firm Ovum, the report outlines the benefits of 5G technology and the positive impact it will bring to broadband speeds, due to arrive in 2019.
It is predicted that customers will be able to save an estimated £240 per year by switching to the new technology.
Chief executive officer at Three UK, Dave Dyson, said: "5G gives our customers the opportunity to bin their fixed line, enjoy faster speeds and save money. Wireless home broadband means that we can speed up access to super-fast internet services at a lower cost, without installation delays or inflexible contracts.
"The efficient and widespread rollout of superfast broadband across households and businesses is crucial to the growth of our economy. Wireless home broadband de-risks Government's ambitions for a Digital Britain by providing alternatives to a fibre-to-the-home solution.
"At Three, we're making significant investments to make this technology viable as we ready our network for 5G. Government and Ofcom have the right ambition to improve UK connectivity and we will work with them to show that there are other alternatives to fibre."
Due to the plug-and-play setup, Ovum anticipates that 5G Fixed Wireless Access (FWA) connections will eliminate the need for engineer visits and will replace traditional connections for 85 per cent of UK's 26 million fixed line customers with "equal or better speeds".
In fact, 5G FWA is expected to provide the UK with speeds between 80 and 100Mbps, which is considered to be double the current average speeds experienced by customers.
Flexibility in contracts is also expected with 5G broadband, with Ovum predicting that customers will not have to enter into lock-in contracts for extended periods of time.