4G mobile broadband to hit more rural areas with O2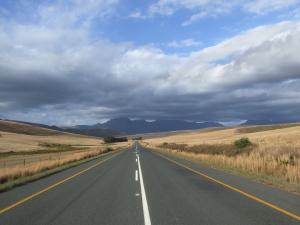 Recognising the importance of a high-speed broadband connection in rural areas, mobile operator O2 has announced plans to extend its 4G footprint to 339 rural locations across the UK.
4G mobile broadband has been known to offer faster and more reliable speeds in rural areas when compared to fixed-line alternatives, so this announcement from O2 has been received with open arms.
Derek McManus, Chief Operating Officer at Telefonica UK, commented: "We know mobile has the power to make a real, positive difference to people's lives and businesses in rural communities across Britain. That's why we're proud to be investing in 4G connectivity for more than 330 rural areas by the end of this year."
Locations to receive 4G coverage include Drumoak in Aberdeenshire and Lizard in Cornwall. It is anticipated that around 250,000 residents will benefit from the rollout.
Research has also shown that more than 14,000 rural businesses will be able to increase their collective revenue with the additional coverage and reach revenue figures as high as £141 million per annum.
Digital Minister Margot James was impressed by the news but noted that there is still work to be done for remote parts of the country.
Even in this age of digitalisation, there are still many areas where people find it difficult to access a high-speed broadband connection.
She said: "We've already reformed planning laws to make it easier and cheaper to install and upgrade digital infrastructure, and it's great to see O2 and the rest of industry responding to ensure more people in rural Britain can share the brilliant benefits of 4G connectivity."
The number one industry to benefit from the rollout is said to be tourism and hospitality as connectivity to customers would be easier. Transport and manufacturing were also named as key beneficiaries of the rollout, with expectations of receiving revenue boosts.