Comparing 5G and Leased Lines? 9 Differences To Consider
There are significant differences between Leased lines and 5G. Here are main ones: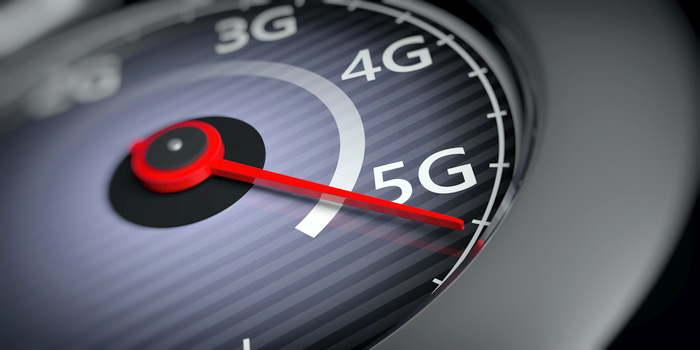 Leased Line vs 5G Mobile
Geographic Availability

Leased lines are available to almost 100% of UK business premises. Data published by Opensignal for the period 01/01/2020 to 21/04/2020 showed 5.52% of 5G phone users in the UK could connect via 5G. Or to put it another way, 5G was dire. Bear in mind that 4G first arrived in the UK in October 2012, and seven-and-a-half years later, the coverage of 4G seen by Opensignal for that same period, by users with 4G phones, was 89.5% for all mobile networks as a group. So, it's not going to get close to 100% for another decade. In fact, the availability difference is even greater than this at present, as leased lines tend to be needed indoors, where fibre-leased lines can be installed within buildings, into comms rooms full of metal racks, areas where 5G signals will struggle to reach without an external antenna being installed.

The UK Government's decision to limit the role played by Chinese telecoms giant Huawei within the UK telecoms network will slow down the UK roll-out of 5G, as operators such as BT (aka EE), Vodafone, O2 and Three are forced to replace some existing Huawei 5G kit with equipment from alternative vendors such as Nokia and Ericsson.

Latency

In theory, there's essentially no difference between 5G and leased lines when it comes to latency - a big change from 4G where latency is massively higher than is the case with fibre leased lines.

In practice, in the UK, 5G latency is often significantly higher than it is in lab conditions, e.g. 20+ ms compared to 1ms in the lab, so in practice, leased lines continue to offer lower levels of latency than 5G.

Download Speed

Leased lines can offer download speeds of up to 10,000 Mbps. Opensignal found that for the period 01/01/2020 to 21/04/2020 the average UK 5G download speed was 138.1 Mbps, i.e. around a 70th of that.

Upload Speed

Leased lines offer upload speeds of up to 10 gigabits per second. Opensignal found that for the period we've just mentioned, the average UK 5G upload speed was Ookla, that runs speedtest.net found that in the UK, for a period prior to November 2019 when it published the data, the UK's average 5G speed test results were 19.24Mbps upstream, i..e. around 500 times slower than a 10Gbps leased line. And probably slower than that, as the Ookla samples showed an average UK 5G download speed of 176Mbps downstream, but the broader Opensignal tests saw only 138.1Mbps, meaning the people that test via speedtest.net are probably a bit more likely than most typical UK users to be in an area with faster-than-typical 5G connectivity.

Contention

Leased lines are uncontended, i.e. all the available bandwidth is dedicated to you, whereas 5G mobile signals are contended, with data throughput varying as other customers use the same 5G mobile phone mast.

Target Market

Leased lines are generally ordered by businesses. 5G mobile broadband is mainly ordered by consumers and micro-SMEs. In terms of businesses in fixed locations, 4G/5G is likely to be of interest mainly of interest as a backup to ADSL/FTTC/FTTP broadband, so businesses can continue to take credit card and debit card payments even when their primary broadband connection goes down. It's also likely to be popular with popup retail usings, and businesses where workers move - e.g. logistics firms, firms employing field support staff, firms employing field sales staff. 5G is likely to also be used as a 'pre-ethernet' alternative - to tide companies that can get 5G over until their fibre leased line is installed, after 3 or 4 calendar months.

Reliability

5G signals are far less reliable than wired leased lines as 5G is adversely impacted by watery weather, buildings and trees, whereas almost all leased lines send their signals in cables underground out of harms way. Most leased lines use very reliable fibre-optic cables. However some lower-bandwidth leased lines use EFM to send signals over copper wires, making such lines subject to electrical interference and slightly less reliable than fibre-optic alternatives.

Traffic Throttling

Leased lines are unlimited, allowing you to transmit data as much as you like, upstream and downstream, day and night. 5G isn't like that. Unlimited tariffs tend to come with a 'fair usage' policy that limit use, resulting in traffic throttling or a cut-off of service.

Prior notice of service outages

Leased line providers will tend to warn you in advance about planned work to their network. 5G providers tend not to give you such warning.