12 Differences Between 4G and Leased Lines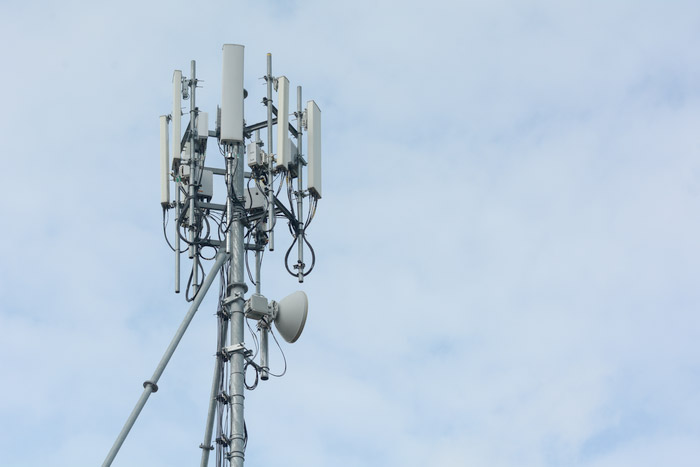 Leased Line vs 4G Mobile
Geographic Availability (Outdoors)

Leased lines are available to almost 100% of UK premises, versus significantly lower portion of sites for 4G. Opensignal's UK Mobile Network Experience Report, published in April 2020, based on over 2 million tests by UK mobile users found that EE's 4G service was available 94.8% of the time, versus 89.2% for O2, 88% for Vodafone and 80% for Three UK. So for all the mobile networks talk of having great coverage, the reality is that 4G is STILL far from being universally available within the UK.

Geographic Availability (Indoors)

The coverage difference between leased lines and 4G is far greater than the Opensignal figures would suggest, as 4G signals often struggle to penetrate into the basements and comms rooms into which businesses require connectivity, many of which are full of metal racks. To use 4G in such circumstances will require an external 4G antenna to be installed.

Download Speed

4G offer much lower maximum speeds than most leased lines' fixed speeds of up to 10,000 Mbps. Opensignal's study into UK mobile networks published in April 2020 found the typical download speeds for 4G were 35.9 Mbps for EE, 25.4 Mpbs for Vodafone, 22.4 Mbps for Three UK and 15.8Mbps for O2. Where 4G isn't available and 3G might be, but it's download speeds are even lower at 6.3 Mbps, 5.0 Mbps, 7.9 Mbps and 5.0 Mbps respectively for EE/Vodafone/Three/O2 in the same survey.

Upload Speed

Leased lines typically offer fixed upload speeds of up to 10,000 Mbps. In contrast, 4G speeds upload speeds were much lower. According to Opensignal data published in April 2020, EE's upload speed for 4G was 10.2Mbps on average - a comparatively paltry figure, around one thousand times slower than a really fast leased line. And the 4G upload speeds were even worse for other networks: 9.1Mbps for Vodafone, 8.2Mbps for Three UK and 6.4Mbps for O2.

Cost

Leased lines are a lot more expensive than 4G, costing hundreds of pounds per month compared to around £40 per month for some cheaper unlimited 4G packages.

Contention

Leased lines are uncontended, i.e. all the bandwidth is reserved for your use. 4G, in contrast, is contended, with you and other 4G subscribers having to fight for base station radio spectrum and backhaul bandwidth.

Metering and Throttling

Leased lines are unmetered and unthrottled. 4G connections may sometimes be metered - i.e. only allowing you to send/receive a certain number of gigabytes of data before you have to pay more. However, the launch of 5G has caused most operators to add some unmetered 4G plans. Most are designed for individual handsets, rather than offices, and allow them to throttle your use under a 'fair usage' policy, even if 'unlimited' use is promised.

Latency

Leased lines typically have latency in the low number of milliseconds. 4G, in contrast, has much higher latency. Opensignal's UK Mobile Network Experience Report, published in April 2020 found the 4G connection latency was 37.4ms for EE, 41.9 for O2, 41.5ms for Vodafone and 51.7ms for Three UK.

Installation Times

Leased lines typically take anywhere 30-65+ working days. 4G is faster to install, if you can install a 4G antenna on your building without your landlord or local authority objecting. With leased lines, the underlying connectivity provider may sometimes need to get your landlord to sign a wayleave agreement, and this can slow things down, as there's a slow game of Chinese whispers between property management firms, property owners and their lawyers. In some cases, there may be a need to ask the local authority for permission to dig up the road. Digging up roads isn't required for 4G.

Fix Times

Leased lines typically come with a Service Level Agreement that ensures people are sent out to fix physical faults 24/7, so they can be fixed within 5 to 7 hours, typically. With mobile network problems, frankly, they're unlikely to send someone out to fix things as fast.

Data Transport Medium

4G sends data through air (and to some degree, buildings and trees). Leased lines usually send data through fibre-optic cables, though some lower-bandwidth ones send it through copper wires.

Connection Reliability

4G is far less reliable than fibre-optic leased lines, as weather and objects interfere with the signal. For example, rain, heavy sleet/snow etc can all obstruct your signal. Other obstacles that get in the way are walls, buildings, lamp-posts and trees.

Request a custom quotation for your location.