Convenience chain cuts cost and creates a unified platform with Google Cloud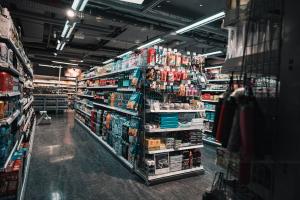 Valora, a Switzerland-based company which operates under 9 different brands and across approximately 2,800 European stores, is one of the continent's leading convenience and food-service firms. Along with its retail business, which takes in operations in Germany, Austria, the Netherlands and Luxembourg, in addition to Switzerland, the company also produces and sells pretzel products.
Following a major 2015 acquisition in Switzerland, Valora sought to create a single communication point of sale platform to improve collaboration between headquarters and its various operations. In order to achieve this, the company sought to build a new infrastructure using Google Cloud Platform and Google Workspace.
Valora CIO Robert Fedele explains: "We were using seven different communication and collaboration applications for our sales operations, so people were working in silos and not coordinating well. We wanted Google to help us create a more interoperable platform for the future and break up those silos."
As a result of its organic and acquisitive growth, Fedele says that: "There was no single process or procedure for communication, so we had too many emails to deal with and things would get lost."
After consulting with Google Cloud, work began on a new web-based application called VAPOS in late 2016. VAPOS was tailored to Valora's needs, handling every element of the POS process and communication. The application used a restricted version of Gmail, providing a structured system in which every communication was provided with a template relative to its function, ensuring the right people received the right information.
The platform also uses Google Drive to secure and store files, while Google My Account helps track users' access rights. Firebase, meanwhile, means the platform can harness Google Cloud functions such as database management and messaging, while remaining scalable.
With VAPOS, Valora has a customised sales platform that unites its brands and improves performance. Previously, seven applications were required, but this has now been trimmed down to a single, simple and easy to learn platform. Different outlets can use the system without disrupting their infrastructure, while communication and collaboration are both improved.
Conducting sprints has enabled Valora to fine-tune and optimise the platform, helping to ensure effective management and smooth implementation at the point of sale. The company now has a scalable platform that is enabling it to reduce hardware and maintenance costs, while helping it meet future challenges.