Google Cloud helps TUI France building data-driven media strategy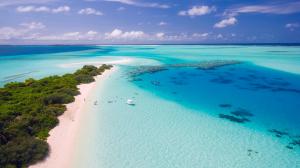 French tour operator TUI France has been available in over 4,000 travel agencies and as part of the TUI Group since 2007. Despite its success offline, TUI France has been aware of the growing popularity of the online travel market over recent years and knew that it had to make some changes to stay at the top of its game.
In 2018, TUI France began planning a digital road map using Google's Marketing Platform. The success of this meant that TUI France had access to valuable marketing data which it needed to utilise and then optimise its strategy. To do this, TUI France turned to Google Cloud.
Hamis Badarou, Head of Digital Analytics, TUI France said: "We wanted to bring data-driven decision-making to our media strategy to keep our current customers happy as well as attract new ones. We're already big users of Google Marketing Platform, so using Google Cloud to power a data platform was the obvious choice."
As part of its Google Cloud infrastructure, TUI France used products such as BigQuery, a data warehouse which helped the company turn data into actionable business insights. This was combined with data from TUI France's Customer Relationship Management (CRM) platform, with the two able to give TUI France a full picture of its customers and what they needed. However, the two databases were stored separately until 2019 when Google Marketing Platform released CRMint, which allowed the company to link its CRM with a host of Google products.
"Getting the CRM data, Google Marketing Platform, and Google Cloud to talk to each other seemed like a difficult task, but with an orchestration tool like CRMint, it wasn't hard at all," said Hamis.
Using BigQuery to analyse the data and a machine learning algorithm built with AI Platform, TUI France were then able to look ahead and make predictions based on the data, target messages to the right people and only spend money where they knew they would see results.
"Google Cloud has helped us tighten the focus on our media channel targeting and make our ad spend work harder. The cost of sales on our display channel is 7.5 times lower than before while the cost of bringing customers to the website has gone down by 29 per cent," Hamis continued.
"Combining Google Marketing Platform and Google Cloud in this way has led to some really exciting results," said Hamis. "I'm keen to expand this type of initiative across the entire marketing department so we can have some truly data-driven decision-making."