Truecaller launch new services with Google Cloud Platform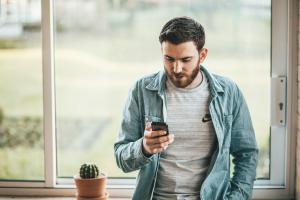 Truecaller, a smartphone app that features caller-identification, call-blocking, flash-messaging and call-recording, was developed by Scandinavian business True Software Scandinavia AB. Today the app is used by more than 130 million users daily and is the fourth most downloaded and used app in India, where 70 per cent of the company's business is.
"Our founders were second-generation immigrants to Sweden who wanted to simplify their lives," says Pierre de Boer, Chief Operating Officer, Truecaller. "They had a lot of friends abroad, but had no way of identifying who was calling them from overseas. They created a database of phone numbers and names that enabled them to see who was making a call."
Once founded, the database quickly expanded and was used to offer a comprehensive caller ID service. The app was then developed and uses the stored data to enable users to identify callers, as well as giving subscribers the ability to block calls.
"Our service is particularly valuable for women in India, some of whom may be harassed daily with unwanted calls and messages," said de Boer. "Truecaller enables them to identify unwanted callers and block them."
As the company expanded it needed to be able to support its large database as well as to launch its new financial service. In order to enable this, Truecaller migrated to the Google Cloud Platform.
"We needed to move as the business was maturing and we needed greater scale, flexibility, ease of deployment for our development pipelines, and longer-term access to AI and machine learning services," continued de Boer.
"What stood out about Google Cloud Platform was its HTTP load balancing and managed Kubernetes, to automate the deployment, scaling, and management of containerised applications, through Google Kubernetes Engine," he said. "Overall, we realised Google Cloud Platform would enable us to deploy faster and operate more easily."
"The Google Cloud Professional Services team spent a lot of time with us to ensure our success and assigned a Technical Account Manager to work with us for the entire journey," De Boer added.
De Boer also revealed that Truecaller now plans to move into the next stage of its development with Google Cloud: "For the last decade we have acted as a startup and now we are moving to become a more mature company. With Google Cloud, we will enable our developers to become part of a really exciting journey to change how we develop products and realise value."