Mobile gaming company increases user capacity 4x with Google Cloud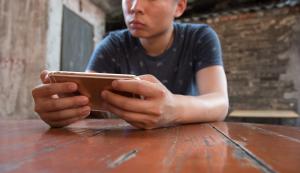 Belarus-based mobile gaming studio Melsoft employs over 160 staff and produces more than 30 titles in the casual gaming sector. These include popular social media game Farm Frenzy, Android game My Cafe and Toy Defense for the iOS platform.
Since being acquired by industry giant Wargaming Group in 2015, Melsoft has seen its revenues quadruple. In the wake of this massively increased popularity, Melsoft looked to improve its response times, introduce flexible scalability, cut costs and reduce downtime for its users.
To achieve this, the company migrated from its legacy environment to Google Cloud Platform, adopting a hybrid cloud infrastructure. Melsoft began utilising managed services such as Cloud Storage and Compute Engine to develop games, enabling developers to work quicker and more efficiently to improve the in-app experience.
On top of this, Melsoft began using BigQuery and managed storage, which removed the need for archiving data and ensured constant availability. This also helped to reduce costs, with older data automatically shifted to less costly storage tiers.
Melsoft CTO Artem Savichev says: "With Google Cloud managed storage and the automatic offload of data into more affordable storage tiers, we don't have to worry about archiving data anymore. We can use Google BigQuery to immediately access all of our data across any time frame. This speeds up in-game response times and improves user experience."
Since completing its migration to Google Cloud Platform, Melrose has massively reduced its downtime, ensuring its popular mobile games are available and reliable for its legions of users. With BigQuery, it has also optimised its response time and improved its prediction models for user events.
BigQuery, along with Cloud Storage, has also ended the need for Melsoft to perform costly, complicated 12-hour data restores and ensured constant data availability. Overall, since moving to its hybrid cloud infrastructure with Google Cloud, Melsoft is able to support four times more user capacity without experiencing any downtime.