Lush completes global migration to Google Cloud in 22 days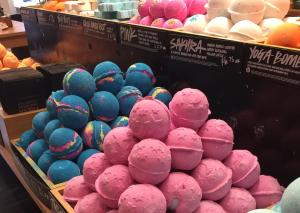 Founded in 1995, UK cosmetics retailer Lush has expanded to over 930 shops in 49 countries worldwide. Due to the increasing popularity of its e-commerce offering and following two damaging outages on consecutive Boxing Days, Lush decided to migrate its online store to a scalable infrastructure with Google Cloud that could handle peaks in demand.
Lush's migration involved its entire global infrastructure, including mobile apps, e-commerce systems and all customer and product data from its 17 websites around the world. Moreover, the migration had to be completed within 22 days in December, Lush's busiest month of the year.
Google Cloud Platform (GCP) enabled a rapid deployment, with quick feedback and simple modifications that were central to this timeframe being met. Google Workspace also allowed the project team to collaborate and share information efficiently and quickly.
Google Compute Engine's rapid VM deployment allowed the team to test and deploy at great speed, while Google Cloud SQL enabled Lush to reassume control of its infrastructure while optimising its capacity to scale. The migration to Drupal on GCP also streamlined Lush's network from five clusters down to just three datacenters without impacting latency.
Following the successful migration, Lush experienced no instability or outages on the next Boxing Day, while hosting costs have been cut by 40 per cent. The company is now exploring its platform's improved growth potential, switching to a microservices architecture with Google Kubernetes Engine and Dataflow and considering new possibilities for the future.
Lush Global Head of Engineering and Technology Ryan Kerry: "The success of the project was down to finding the right people and engaging the right partners. Everyone worked together without friction. We had a tight deadline, a sense of mission and ambitious goals. No Plan B, just full steam ahead, so we tackled issues as and when they came."