Turkish retail platform improves performance and availability with Google Cloud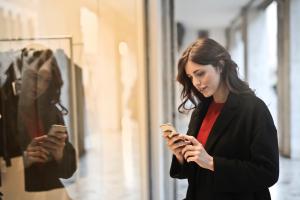 HOPI is a rewards platform helping more than eight million shoppers in Turkey earn points and discounts from around 120 major brands. The platform also helps retailers to increase their basket sizes and reduce churn, while attracting new customers and more accurately targeting existing customers.
As customers redeem their points in store, HOPI's platform needs to load quickly at the till while remaining secure and stable. However, after experiencing outages and disruptions, HOPI realised that its previous hosting provider was not delivering the service required. HOPI therefore chose Google Cloud to meet its infrastructure needs and help it develop new features.
HOPI runs roughly 300 campaigns daily and often experiences a three or fourfold surge in traffic during campaign launches or when a TV commercial airs. However, usage generally remains low at night. With its previous provider, this meant the company faced outages that could last hours, while scaling was difficult, meaning resources were being used inefficiently.
Prior to its migration, HOPI spent months reworking its infrastructure with microservices and containerization, and ran Google Cloud pre-production environments. This preparation meant that it took just five hours to put the pre-production environments into operation, minimising disruption.
The company's microservices are now run with Google Kubernetes Engine, Compute Engine and Cloud SQL, with Pub/Sub utilised to manage the company's 15 million daily app events. Meanwhile, HOPI's data science and data management divisions use BigQuery, Cloud BigTable and DataFlow.
This means the company can securely manage and store data and easily increase its capacity. Also, whereas data modelling queries could previously take hours, these can now be ready in minutes.
Overall, with Google Cloud, HOPI has cut out the downtime that used to hamper its business, reduced its deployment time by 75 per cent and cut hardware costs by 25 per cent. All of this means the company has more time and money to invest in innovation for the future.