Programmatic ad firm cuts costs with Google Cloud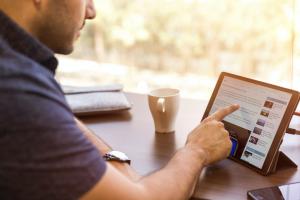 With over 140 experts working with more than 200 clients in six territories, French-based Gamned is a leading provider of programmatic ad campaigns, utilising both cutting-edge tech and professional expertise to help its customers stand out online.
This workload means the company needs to process large amounts of data on a daily basis. Previously, its internal platforms and portals, used to help optimise client campaigns, were spread across several providers and an on-premises infrastructure.
Realising it required centralised control to manage costs and aid its development, Gamned opted to migrate its systems to Google Cloud. The company already used BigQuery, so knew what Google Cloud could offer, and settled on a Kubernetes-based infrastructure.
The company tested out the tools its new infrastructure had to offer and gave developers time to get to grips with it by migrating two internal portals in February 2020. Six months later, the team was confident enough to go further and begin more ambitious migrations.
Gamned now runs its services with Kubernetes clusters alongside Compute Engine VMs on Google Kubernetes Engine, with data ingestion automated with Pub/Sub. The company stores workloads with high performance and low latency on Filestore, with Cloud Storage used for coldline and standard storage and Cloud SQL as the firm's relational database.
With Google Kubernetes Engine, Gamned's systems are centralised and it can manage its environments far more easily than it previously could. This gives developers more confidence and enables them to deploy new features at greater speed, increasing their productivity.
Following the migration, Gamned has met its cost-reduction goals and improved productivity. The company's Technical Director Jonathan Marcopoulos said: "Migrating to Google Cloud has given us the flexibility and control we needed, as we're able to choose on-demand billing where that works best for us. Since migrating, we've reduced our costs by 50%."