Transport solutions firm builds flexible, cost-effective infrastructure with Google Cloud Platform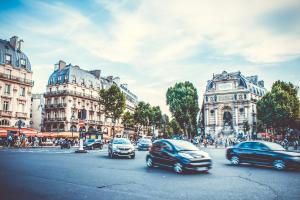 Serving 700,000 passengers daily in the Lombardy region and with a history dating back to 1877, FNM Group is one of Italy's largest railway companies. However, in recent years it has sought to diversify its business, offering new transport solutions such as car-sharing in areas that rail doesn't reach.
As part of this, the company decided that it needed to overhaul its technology and develop a platform that could help it deliver on its ambitious plans. To achieve this, the company decided to move to a Google Cloud-based infrastructure.
FNM Group's migration began by replacing its email and office productivity system with Google Workspace. The company's employees began using tools including Gmail, Google Drive for storage and Google Meet to improve communication and collaboration.
Just as FNM Group began exploring options for its infrastructure, it was announced that SAP HANA and SAP S/4HANA would run on Google Cloud Platform. FNM Group's infrastructure used Google Compute Engine instances, with backup through Google Cloud Storage and a Google Virtual Private Cloud networking solution, while continuing to run on its chosen enterprise platform.
Augusto de Castro, FNM Group's Director of Human Resources, Organization, and IT, said: "SAP HANA and SAP S/4HANA on Google Cloud Platform and Google Workspace will make our employees much more mobile. They can access the system through a web browser if they have to, so they're not tied to a local physical interface."
With its Google Cloud Platform infrastructure, FNM Group will benefit from Google's flexible pricing, delivering infrastructure cost savings. Google Workspace will help the company's worforce remain mobile, while Google Compute Engine means the firm can scale infrastructure up or down as needed and Google Cloud Storage provides secure and reliable backup.
Discussing the overall benefits Google Cloud Platform will deliver for FNM Group, Augusto de Castro says: "I think we will spend less time continually upgrading our infrastructure and more time improving our productivity."