SME invoicing startup scales quickly and efficiently with Google Cloud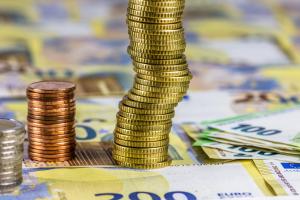 German startup Billie is an online invoice factoring platform for small and medium-sized enterprises (SMEs). As an intermediary that handles payments between separate firms, security and reliability are paramount for Billie. In order to ensure stability and security, the company opted to use Google Cloud Platform.
The company's CTO Artem Demchenkov said: "As this is a financial service, everything needs to be as secure and reliable as possible. Each cent on our accounts must be proved, and we need a strong partner that provides that kind of flexibility and reliability. That's why we're working with Google Cloud Platform."
Billie's Google Cloud solution enables it to run one-way automatic synchronisation every day with a data repository. In the event of a cyberattack, backups would constantly be on hand. The company is also able to auto-scale to handle constant payment information updates with Compute Engine instances and Cloud Pub/Sub, which enables easy data synchronization.
Google Cloud's managed services mean that the company's DevOps division has time to focus on innovating with Google Cloud Products. For example, collating data from numerous sources with Google BigQuery, which the company can then analyse to gauge the efficiency of its marketing.
This helps the company to identify potential clients and target its advertising toward them. BigQuery also allows for data models to be adjusted quickly, helping the company keep its acquisition price low.
Having achieved exponential growth with its Google Cloud Platform, Billie is looking to expand internationally by harnessing new products that operate without UI, due to APIs which can provide services such as automatic invoice processing on a large scale. A key part of this expansion will be a planned migration onto Google Kubernetes Engine, which will make Billie's deployment easier, while making scaling simpler.
Billie's VP of Data Igor Chtivelband said: "I have big expectations for Google Cloud Machine Learning. As we grow, we will have to fight against fraud cases. Machine Learning could help identify suspicious activity on the spot."