Auka handles scaling quickly and securely with Google Cloud Platform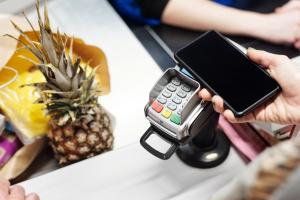 Norway-based Auka, a provider of SaaS-based white-label technology, is used by 17 banks as well as thousands of merchants and millions of customers. The company connects these groups, enabling cutting edge commerce and a new generation of financial services.
In 2016, the company was the fastest-growing fintech company in the EMEA region. In the same year, Norway, which has a population of slightly over five million, registered well in excess of 2 billion card transactions, the highest per-capita rate in the world, while the country's mobile wallet adoption rate hit 65 per cent.
Against this backdrop, Auka looked to build a payment platform that was safe, reliable and could scale rapidly. The company found that Google Cloud Platform (GCP) offered both the right technological profile and a dependable partner.
Auka founder and CEO Daniel Döderlein said: "Google Cloud Platform makes perfect sense for running a safe, distributed and scalable payment infrastructure. When the Financial Supervisory Authority of Norway had questions touching specifically on privacy or security-related issues, Google really stepped up and delivered. The fact that Google uses credible third-party auditors who certify the infrastructure according to international best-practices worked greatly to our benefit."
The backbone of Auka's infrastructure in App Engine, with Google handling the server-side infrastructure, leaving AUka free to focus on building its platform. BigQuery enables the company to process huge amounts of data within seconds, while Google Data Studio and Cloud Datalab are used to build dashboards and conduct analyses. With Apigee API Platform and Cloud Endpoints, customers can further tail the platform to their requirements.
Daniel Döderlein said: "With Google Cloud we're able to keep growing, not only in Scandinavia, but also in the global market as consumers shift from cards to mobile payments. We wouldn't be able to tackle such volumes without extreme scaling capabilities. With App Engine and the rest of Google Cloud's managed services, we can go from ten transactions a second to thousands a second without a hiccup. Expanding across borders into new markets becomes vastly more tractable. It scales beautifully."
Auka's powerful, secure financial services platform has had an impact, not just in Norway, but across the world, being named Europe's best mobile payments platform at the CFI Magazine Technology Awards. Working with Google, Auka's platform continues to evolve and improve.