Web design firm turns to Google Cloud Platform for performance and scalability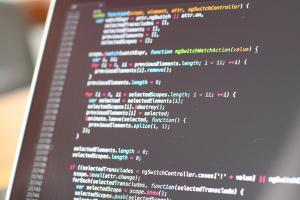 Based in the city of Turku, Aucor is a web design agency providing design, development and hosting solutions for clients across Finland. Despite its relatively small size, the company, which specialises in WordPress and Drupal sites, needed a solution for its growing list of clients.
In need of both more servers and staff, the company instead turned to Google Cloud Platform to enable it to harness its growth potential.
Aucor CEO Janne Jääskeläinen explains: "Virtual private servers worked nicely on a small scale. But when the number of projects started to grow, we needed too many servers, which isn't our core business. Because we are a small and agile company, we can't afford to provide the kind of secure, backed-up, and scalable hosting we like to offer. It would require three full-time system administrators."
The company considered various solutions before settling on Google Cloud Platform and, after a successful trial in 2013, the first decided to transition all its sites to Google App Engine and Google Cloud Platform as soon as possible. A year later, the company had 70 client sites either running on Google Cloud Platform or in the process of making the transition.
Since it started using Google Cloud Platform, the company has found App Engine particularly suited to WordPress projects, which forms the majority of their work, with Compute Engine more suited to Drupal sites. Aucor has also found the scalability and functionality offered by Google Cloud Platform to be a key selling point.
Jääskeläinen says: "We tried out the WordPress and Google App Engine combo, and the results were amazing. Our test site could handle over 70,000 requests per second without the users noticing a thing. Let's put that into perspective: it is as if every single Finn (about 5.4 million people) would have spent a good hour clicking around the site, without it crashing or even slowing down."
Google App Engine has worked so well that the company says it no longer needs to track metrics, with Jääskeläinen saying: "There hasn't been a single incident with Google App Engine that would have triggered our tracking mechanisms, such as having a site down. That's impressive, and just reinforces our decision to use it."