Microsoft Azure helps to bring sophisticated gaming experience to 30m players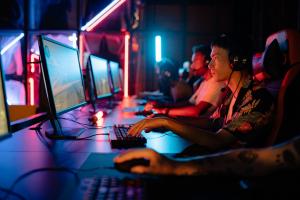 Gaming giant Ubisoft runs the hugely popular eSports game Rainbow Six Siege. The game, widely known as Siege, is a player versus player (PVP) video game boasting around 30 million players and a growing army of professional contestants.
As video gaming has become increasingly popular, games have become faster, more sophisticated and visually clearer. At the same time, gamers have become better players and more demanding. This all means that game developers have had to "up their game" to provide fans with the best experience possible. To help achieve this, Ubisoft turned to the cloud with Microsoft Azure.
"The player has to be very close to the servers to provide super-fast performance for shooter games," said Sébastien Puel, Executive Producer of Rainbow Six Siege at Ubisoft. "Even a company as big as Ubisoft, with data centres around the world, can't deliver global data centre coverage like public cloud providers can."
Microsoft Azure has been able to provide Ubisoft with the elastic scalability to deliver an exciting gaming experience to 3 million players a day, engaged in hundreds of thousands of concurrent games. Ubisoft can rely on Microsoft's global data centre infrastructure, which is tuned for gaming, meaning that the developer doesn't need to worry about the day-to-day running of the game but can concentrate on developing it, keeping it fresh and making it more exciting for players.
Puel says: "Every three months we add new features, so we're constantly improving it. We are continuously coming up with new operators [characters], environments, storylines, and offensive and defensive gadgets. We are committed to making Siege fun to play for a long, long time."
Ubisoft was the first company to use Azure for a cross-platform title and released three versions of Siege at the same time. "By using Azure, we were able to hit the Xbox, PC, and PS4 platforms with one development effort, without having to manage three code bases," added Benjamin Azoulay, Live Operations Manager at Ubisoft.
"With Azure, we can deploy and test new features faster, see player feedback, and iterate very quickly. This keeps our players happy and our community growing."
Azoulay continued: "Our team has no shortage of ideas for improving Rainbow Six Siege, and Azure gives us a great toy box for turning those ideas into realities."