ProService Finteco improves security and boosts productivity with Microsoft 365 and Azure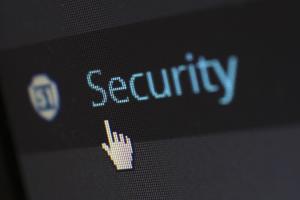 ProService Finteco provides IT solutions and services for financial institutions in Poland. Working in the financial industry means that there are extra measures that companies have to comply with as they are working with sensitive data that needs to be kept secure.
As in most industries today, migrating to the public cloud can mean a boost in performance and improved performance, however in January 2020, the Polish Financial Supervision Authority released a detailed update on the regulations for how financial service entities can use the public cloud.
To comply with the updated regulations, ProService Finteco worked with technology strategy advisors in order to prepare for a cloud migration that complied with the latest national regulations and the ISO/IEC 27005 risk management standard.
"Together, we decided which Microsoft 365 E5 security solutions and Azure risk mitigation tools would best suit our business workflows," says Adam J. Kępa, Group CTO at ProService Finteco. "Our company is now a trailblazer among financial institutions in Poland as one of the first to implement Microsoft 365 cloud solutions."
In using Microsoft 365 E5 and Azure security services, ProService Finteco found that it was able to enhance data protection, but internal collaboration was also improved when employees shifted to remote work during the COVID-19 pandemic. Having access to cloud-based tools boosted productivity at the same time as allowing employees to share data in a highly secure environment.
"We use Microsoft Teams as our main communication tool, connecting with colleagues and customers via online chats rather than having to catch them by email or phone," said Emilia Zakrzewska, Marketing Director at ProService Finteco.
"With Azure Key Vault and Azure Advanced Threat Protection, we can safeguard client and employee data more efficiently," added Kępa. "And Azure Sentinel has been especially instrumental, helping us to manage the detection of security information and events such as potential security threats, regardless of scale."