Fashion brand turns to Microsoft 365 for mobility and security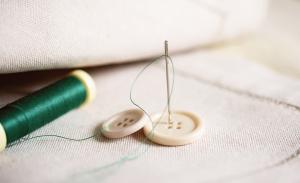 Paule Ka is a Parisian fashion brand with history dating back more than 30 years. Following a number of cyber attacks and with just a single IT professional among its staff, the brand looked to improve its security, as well as updating its mobile device management and collaboration functions.
Moving to Microsoft 365 Business, with its combination of Microsoft Office 365 and Windows 10, have Paule Ka the upgrade to its security and device management that it was seeking. Deputy CEO Alain Quillet says: "Upgrading to Windows 10 has had all sorts of benefits. The migration process was simple, our users appreciate the familiarity and ease of use, and our IT department enjoys the improved security."
The company also looked to update its cloud infrastructure and opted to migrate to Microsoft Azure, attracted in particular by the availability and scalability offered by Azure SQL Database. On top of this, Azure Active Directory (Azure AD), enables employees to access apps and data easily and securely via single sign-on (SSO).
Quillet comments: "Identity protection addresses the core issues we faced in the past. SSO helps us enforce a strong security stance without sacrificing ease of access for our employees. End users are expected to remember so many complex passwords today, so we're grateful for the ability to reduce that burden whenever we can."
With SSO, each employee need only enter their credentials once, after which they are able to access all their Office 365 applications, such as Microsoft Teams for collaboration and communication and Microsoft Power BI for data visualisations.
By turning to Microsoft for its security, collaboration and cloud requirements, Paule Ka has not only reduced its total cost of ownership by more than 30 per cent, it has also gained greater piece of mind than ever.
Quillet says: "We are today more secure, more GDPR-compliant than we have been before. Our employees are more connected. Microsoft 365 has given us the next phase of our evolution."