Motionlab builds better customer relationships with Microsoft Azure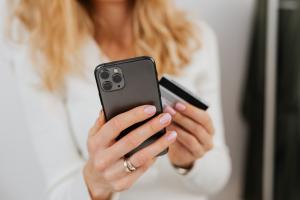 Tech firm Motionlab helps companies to engage with their customers through customised videos. The company uses customer personal information, such as names, location, and purchase history, to create entertaining and informative videos which are used to help build better relationships.
"Personalised communication is a very effective way to form personal relationships with your customers. It delivers more interesting content and enriches the shopping experience," says Filip Koubek, Chief Marketing Officer at Motionlab.
Motionlab uses Microsoft Azure and a software-as-a-service (SaaS) platform on Azure to create its videos which clients can then access via an app.
"We wanted a scalable solution that could flexibly grow with our clients' needs. To generate millions of versions of one video, we needed high computing capacity and a stable platform—Azure offered these qualities," said Koubek. "By changing a few elements, such as text and images in the videos, based on customer shopping preferences, we can increase their efficiency."
"If you give your customers a distinctive experience, they feel appreciated. That means they are also more likely to share the video among their friends, which increases the brands' audience."
The platform and video creation app allows Motionlab's clients to create their own videos easily within one or two hours and also integrates easily with clients' existing delivery solutions. Motionlab is then able to send clients information about the videos' performance, such as number of views or any actions taken in the video, so that clients can gauge how effective the personalised videos are.
Using Azure, Motionlab can also provide high data security to its clients, which is particularly important for those in the financial services industry.
"We work with banks and insurance companies that are primarily concerned about data protection. Knowing that we use Azure—a service that offers industry-standard data security—often assures a client that our platform is safe to work with," said Koubek.
Motionlab plans to continue to expand its use of Microsoft solutions across the business. Koubek added: "Microsoft has supported us not only in the technical aspects of our projects, but also in marketing and sales. We are glad for the partnership we have with a team that has been there from the start."