Textile company migrates to Microsoft Azure to support Spain through pandemic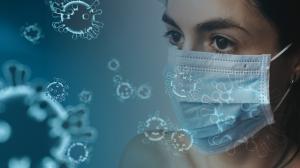 Spanish textile company Mascarillas Béjar (Masks Béjar) was founded out of a concern for social welfare and, during the COVID-19 pandemic, worked to provide medical supplies across Spain. During the crisis, the family-owned business, which produces a line of surgical masks, was inundated with over 6,000 emails a day.
Alberto Sánchez, CEO, Mascarillas Béjar said: "Due to the current scenario, we have felt the need to contribute by making available all our resources to manufacture high-filtration masks. Mascarillas Béjar was born as a project that aims to respond to the high demand for medical equipment with a safe product that meets the highest standards and is also manufactured 100 per cent in Spain."
At the same time as responding to the pandemic, Mascarillas Béjar was also warned by law enforcement agency the Guardia Civil about imminent attacks on its e-commerce site due to security breaches. Because of this, Mascarillas Béjar turned to Microsoft's scalable cloud Azure to guarantee the protection of its operations.
"For us as professionals and for the future of the new production line, it has been fundamental to choose a reliable alternative such as Azure [...] In one weekend we managed to set up an infrastructure that would meet all the security needs and continue with our exciting project," Sánchez said.
By adopting Azure, Mascarillas Béjar accelerated its digital capabilities, modernised its supply chain, and improved its customer experience. Azure provides a full spectrum of infrastructure, platform and software as a service (SaaS) capabilities, which allowed Mascarillas Béjar to adapt flexibly. Ultimately, the new, secure platform was deployed in just a few days.
"Thanks to the solutions adopted, we have managed to give a boost to our family business and maintain all the local workforce. The challenge has become an opportunity and we are very proud of it. Now that we have experienced the great potential of business digitalisation, we are making plans for the future that include the use of bots for the first filter in customer management and opening up to other European markets," Sánchez continued.