Supermarket chain harnesses Microsoft Azure to offer a better customer experience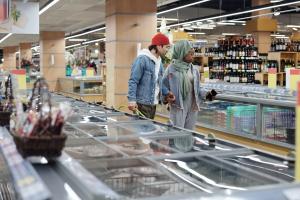 Dutch supermarket chain Jumbo recently embarked on a digital transformation to utilise the vast amount of data it gathers and offer its customers a more personalised experience. Jumbo, the second-largest supermarket chain in the Netherlands, operates the Jumbo Extra's loyalty programme. This programme was producing data, which, if Jumbo harnessed it in the right way, could provide invaluable insights.
"Our customers expect their experience with Jumbo to be relevant to them," said Wendell Kuling, Manager of Data Science and Analytics at Jumbo. "They want products and offers that are personalised to their needs both online and in-store."
The company, which had previously migrated to Microsoft Azure, decided to use it to establish a data lake and utilise automation and AI to complement its traditional processes. Jumbo now uses Microsoft Databricks and Microsoft Azure Synapse to manage, explore and prepare its data for analysis. It then uses the self-service analytics tool, Microsoft Power BI, to understand the data and predict the products and services that customers want.
"We see three levels on which data and AI impact our business: directly in the loyalty programme; offering a personalised service; and using customer insights in decision-making processes," said Kuling. "By automating operations, using machine learning to understand customer behaviour, and analysing data, we have further improved our customer-centric, optimised experience."
While rolling out the new technology, Jumbo had to upskill engineers and provide them with a sound understanding of the technology and how they could make use of it.
"In order to stay ahead, we need to build skills faster than the market. So, we started the Enterprise Skilling Initiative to deliver online training to our engineers to help them advance their skills and career," Kuling said. "This initiative required a whole new mindset and a shift in company culture to move from the traditional processes of the past, to automated capabilities enabled by Microsoft Synapse and Databricks."
Jumbo has now utilised Microsoft Azure not just for its loyalty programme, but for optimising the space and layout of stores and forecasting how many of each product will be sold, providing overall efficiency throughout the business.