E-commerce leader boosts performance with migration to Azure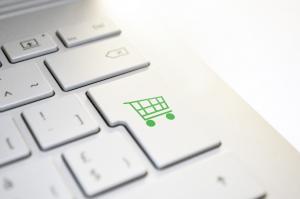 Founded in 1995, Intershop has established itself as a pioneering leader in e-commerce, with Intershop Commerce Management solutions utilised by B2B and B2C retailers across the world. However, while the company had already used the cloud for its Software as a Service (SaaS), its commerce management platform was still reliant on database solutions.
Over time, the limitations of this platform began to show in several ways: costly, complex licensing; over-provisioning rather than flexible scalability; and most prominently, a complicated sales process for both the company and its customers.
Intershop's VP of Strategic Alliances Ronni Swialkowski explained the issue: "Our customers were asking for a database that can breathe, scaling up to handle peaks in demand, then scaling back down to keep costs low." However, the legacy environment meant "customers had to pay for licenses all year round—to cover capacity that they might only use once or twice a year."
To remedy this, Intershop decided to migrate the platform to Microsoft Azure's SQL Database and SQL Server, which offered improved scalability and support. With help from Microsoft Data Migration Services, as well as tools such as SQL Server Migration Assistant, this major migration was completed quickly and easily.
Intershop's customers have an array of different cloud, hybrid and on-premises environments. To best serve this, Intershop's renamed Intershop Cloud Commerce platform has both on-premises SQL Server 2017 deployments, as well as a fully-managed Azure SQL Database service, providing flexibility for varying customer needs.
Following its migration, Intershop now offers its entire database and infrastructure offering in one unified SaaS package. Licensing has become simpler, while deployments, whether for cloud or on-premises, are smoother. As well as benefitting customers, this has given Intershop more power to drive revenue and opportunities to up-sell and cross-sell. Moreover, customers can now scale freely and as needed.
Intershop CEO Dr. Jochen Wiechen says: "Our customers are applauding Intershop Cloud Commerce, and it has exceeded our expectations. We're using SQL Server and Azure to help customers do more with their own resources and drive higher market acceptance of Intershop solutions."