Car parts distributor expands with Microsoft Azure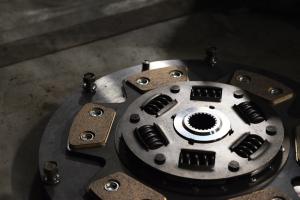 Boasting a market share of close to 30 per cent, Polish company Inter Cars SA is the second-largest car parts distributor in the European market, as well as the eighth biggest globally. The company is committed to a strategy of migrating different areas of its business to the cloud and recently undertook a migration of its key business system SAP Hybris to Microsoft Azure.
Microsoft Dynamics 365 enables Inter Cars to communicate with over 1,000 workshops and around 250 sales offices throughout Europe. The cloud infrastructure allows people to collaborate across different devices and apps from locations around the world. Meanwhile, cloud-based solutions have created value for Inter Cars' customers and solved base management problems.
Inter Cars' next step was the migration of is SAP Hybris e-commerce environment to Azure, the first such migration in Europe. The company's IT Competence Centre Manager Katarzyna Wojczak commented on the migration:
"An important aspect of this migration was to maintain sales continuity. We did it so seamlessly that customers were never affected by the change. We can safely say that this was the fastest project ever implemented at Inter Cars, which was only implemented a week before the deadline."
This migration allows Inter Cars' employees total flexibility to manage applications in the cloud, with business-critical changes able to be implemented in as short a time as 15 minutes. Wojczak said: We have built our own infrastructure bit by bit, customizing it perfectly to what we expected and required from this platform while maintaining the transparency of costs incurred for this infrastructure."
Part of Inter Cars' plan includes a three-year increase in its cloud usage - so far, it has completed 20 per cent of its plan.
Regarding the company's journey and plans for the future, CIO Robert Kucharczyk said: "Over the years we have evolved from a small family business to a large, complex company, but I still see the potential for the company to continue its future growth by a further digital transition to the cloud."