HANSA-FLEX migrates 20 SAP systems to Azure in three months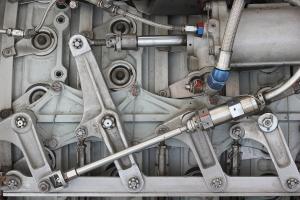 Hydraulics firm HANSA-FLEX AG is a crucial partner to manufacturing companies of all sizes across the world. The company has around 160,000 customers and 4,500 employees at more than 450 locations worldwide.
However, the company's on-premises solution left it vulnerable to outages that would have massively disrupted its entire international operation. As part of its long-term digitalisation strategy, HANSA-FLEX decided to migrate its datacenter to a cloud service in order to improve both its security and flexibility.
Impressed by Microsoft's strategic focus, the company opted to build its cloud platform on Microsoft Azure. The 30-person team working on the migration set a goal of migrating all of the company's key SAP systems, including a 10 terabyte IBM Db2 database holding 80,000 material master datasets, to Azure within three months.
During its migration of IBMD Db2, HANSA-FLEX became the first company in Germany to use Azure NetApp Files, which it used for its flexibility, as part of an SAP-only project. Post-migration, the database took up just a third of the space it previously had.
Using such Microsoft technologies, HANSA-FLEX achieved an impressively quick migration from its on-premises datacenter to Azure, hitting its goal of completing the move in just three months. Not only has the cloud infrastructure made its systems more flexible and scalable, the migration itself has greatly enhanced the image of the company's IT department.
Christian-Hans Bültemeier, HANSA-FLEX CFO, commented: "Within Microsoft's professionally managed environment, we can run superb security and backup scenarios that would have been simply beyond us as a family-owned SME. This is a major advantage that employees involved in day-to-day operations aren't even aware of."
Looking forward, HANSA-FLEX is targeting further digitalisation of its services and will use a range of Microsoft products to achieve this. For example, the company is planning to use Microsoft's mixed reality headset, HoloLens, to provide remote support services.