Petroleum company cuts costs by 40 per cent with Azure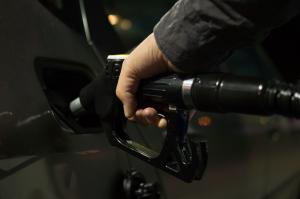 GRISARD-Gruppe is one of the leading petroleum firms in Switzerland, as well as a bitumen and asphalt manufacturer and a real estate management provider. The company helps to operate approximately 600 AVIA service stations in Switzerland.
Working in the price-sensitive petroleum industry, GRISARD must always seek ways to improve its cost-efficiency. With its former third-party hosting provider, costs were high and services were inflexible. In an effort to both reduce its costs while simultaneously improving its performance and making innovation quicker, GRISARD opted to migrate its SAP servers to Microsoft Azure.
As the firm was already using Microsoft Office 365 cloud-based apps, it decided that it would make sense for it to also consume SAP from the cloud. The company's SAP Azure solution proved to be flexible and secure, as well as providing valuable cost-efficiency.
Ultimately, GRISARD's migration to Azure occurred over the course of a weekend. Azure Virtual Machines, Azure Virtual Network and Azure Storage are now used to run the company's versions of SAP Solution Manager, SAP ERP Oil & Gas, OGSD and SSR. Meanwhile, its SAP now runs with the Windows Server OS and SAP MaxDB.
Since migrating, GRISARD's IT and Business Process Manager Markus Peier says that the company has reduced its SAP hosting costs by 40 per cent, due to a combination of lower overall fees and a pricing system based on consumption. According to Peier, these lower costs help the firm to compete in a highly price-sensitive market.
The move to Azure has also improved the company's performance and it can easily upgrade to new Azure Virtual Machines as they are made available. This enables the business to gain more powerful CPUs, as well as providing the flexibility to quickly resolve performance problems. This all has a positive impact on GRISARD's cash flow.
Whereas service station employees previously had to establish a slow, unreliable VPN connection to access SAP data, Azure provides GRISARD's service station workers with a quicker and more reliable network link to data from mobile devices.