GoCo Group grows data capacity with Azure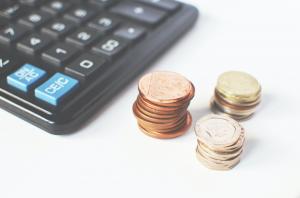 Fintech business GoCo Group has been helping people in the UK save time and money for the last 13 years. Its brands, which include GoCompare, My Voucher Codes, Look After My Bills, AutoSave and weflip, have attracted over 13 million customers in that time.
As it looks to help its customers even further, GoCo Group has targeted the increased use of data insights. Group CTO Seb Chakraborty says: "Our mission is to help people to save time and money when it comes to their bills. The vision behind the data science team is that they will be building product that our customers find intrinsically useful."
To help it achieve this, GoCo Group partnered with Microsoft in order to build its new data science capabilities via Azure. GoCo chose Azure as it offers the features the group requires, as well as the ability to quickly scale up activity.
Chakraborty says: "Trust is incredibly important when selecting a partner. We chose Microsoft because of the scale and because it has so many capabilities and features in the machine learning space. It jumpstarts us in terms of speed and it allows us to be more innovative in what we do."
He adds: "Our long-term vision for AI and machine learning is that we can use it in increasingly sophisticated ways to enable our customers to save. We see a great example of that in weflip and Look After My Bills where we've built an algorithm to effectively help with that switching process."
Since working on Azure, GoCo Group's data science team has developed improved recommendations for customers at My Voucher Codes and a predictions engine for weflip, whilst also enhancing insights for its partnerships team and other partners.
Looking to the future, GoCo has plans to develop its use of AI to deliver even more efficient data insights. Annabel Patten, Data Intelligence Manager at GoCompare, says: "Microsoft will fit into our progression of data provision just by the technologies we're currently using and the development. We can think 'ok, this is coming up on the Microsoft roadmap – what's going to come up on ours?"