Coats thrives in pandemic thanks to Azure migration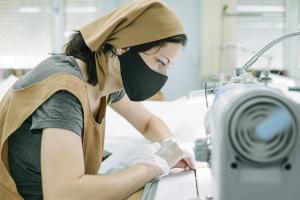 Industrial thread manufacturer Coats has seen huge benefits and improvements to processes after migrating to Microsoft Azure. The company, which makes products ranging from airbags to teabags, has always had a forward-looking approach to IT, however migrating to the cloud has been its biggest transformation to date.
Helge Brummer, Vice President of Technology and Operations at Coats, said: "Coats has a digital-first, cloud-first company vision. That approach has rejuvenated what was a very traditional business up until a few years ago. We've used Azure as the vehicle to deliver more than 150 different cloud services that serve as the foundation for our ideas and innovations for the future."
Coats credits Azure with optimising its existing processes whilst also enabling it to survive and rapidly adapt to the impact of COVID-19. With offices and factories forced to close, Coats was able to maintain business continuity, cope with unexpected changes and even expand its operations to help produce PPE.
Brummer said: "With Azure, we have the flexibility to scale our landscape up or down to meet our immediate needs, and that's a vital capability during our COVID-19 response. Maintaining cash flow is essential because we want to retain as many employees as we can, and scaling our Azure consumption helps us maintain a strong balance sheet. It also means we can easily scale back up when production returns to normal."
Coats has also seen the benefits of digital technologies in everyday processes such as fine-tuning its thread-winding machines using Microsoft Internet of Things technologies and using SAP solutions to manage its supply chain and handle enterprise resource planning and sales and procurement operations.
Brummer added: "With Azure, we have the horsepower we need to hold to our timelines and get products through the manufacturing floor in an efficient manner. In some situations, the results have been dramatic. For example, sampling orders—which are an important part of customer decision-making—used to take 10 to 14 days to process. With the agility of the cloud, we've cut that to two days."
Like other companies, Coats also made use of other Microsoft technologies to keep in touch and allow colleagues to work effectively from home. With all of its files in the cloud, the business continued to be operational, regardless of where employees worked from.