ClearBank builds resilient infrastructure with Microsoft Azure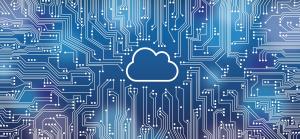 Purpose-built, technology-enabled clearing and embedded banking platform ClearBank started in London in 2016 with an aim to revolutionise the financial payment space through cloud technology. It is the first new clearing bank in the UK for over 250 years and ClearBank now processes more than £1 billion in transactions across five million accounts for more than 100 financial institutions.
Adam Swystun, Principal Engineer at ClearBank said: "Our customers process everything from retail transactions to salary and mortgage payments. If transactions fail or don't clear in good time, at best, we risk losing consumer confidence. At worst, people might temporarily lose access to the money they use to live day to day."
ClearBank needed a reliable cloud platform as it couldn't afford to have downtime and, with much of its infrastructure on-premises, it needed to move to a scalable, end-to-end cloud solution capable of supporting its entire stack. Clearbank turned to Microsoft Azure to develop a fast and reliable digital clearing platform.
"Our existing developer skill sets centred around Microsoft technologies," said Tom Harris, Chief Technology Officer at ClearBank. "Azure felt familiar, which helped us quickly gain momentum. Choosing a different vendor would have meant a steeper learning curve and unpredictable outcomes."
"We use availability zones to enhance the reliability of our core services along with some extensive monitoring tools to help scan and alert us to availability and performance issues," added Harris.
After migrating its infrastructure to Azure, ClearBank adopted Azure DevOps to help build up its platform's reliability, security, performance, availability, and recovery and backup. "We use Azure DevOps to support continuous integration and continuous delivery and help maintain operational excellence," says Bernard Wright, Head of Operations at ClearBank.
"Even the best infrastructures can fail, but you simply can't afford that in financial services, which is why we regularly come up with resiliency test scenarios to replicate outages," said Harris. "We like that with Azure, we get to experiment with a range of failures and retries to help us constantly improve our application resiliency."