Digital testing company drives global growth with AWS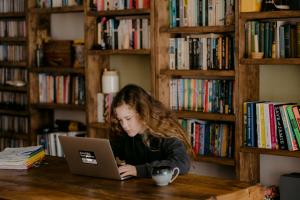 Since being founded in 2014, digital testing provider TestWe has grown to be available in seven languages and across countries throughout Europe and North and South America. The company enables students to securely take exams on their laptops, at home or in the classroom, eliminating the possibility of cheating by functioning offline and being monitored on-camera.
Early on, TestWe used a regional provider for its cloud-based process. However, as expansion ramped up, the company quickly realised it would need a provider with greater capacity and ability to scale. The company soon found that Amazon Web Services (AWS) offered the service it needed.
Tests are built and administered using Amazon EC2, with questions and answers stored on Amazon S3 and Amazon RDS. Meanwhile, video files, which are used to ensure remote students are taking the tests without help, are processed with AWS Elemental MediaConvert.
TestWe's migration to AWS rapidly became even more beneficial once COVID-19 led to near-global stay-at-home orders. The company went from around 2,000 students being tested at one time, to close to 20,000 using the service simultaneously. With AWS, the company was able to automatically scale to meet this ten-fold surge in demand.
AWS EdStart has also been a crucial benefit of the migration, offering TestWe free trials of different AWS services, financial assistance and technical training. EdStart has also allowed the company to meet and build new partnerships with other companies in the ed-tech sector, enabling it to integrate new solutions into its offering.
The key benefit, though, is the enhanced service delivered to schools and students. With TestWe, schools no longer have to monitor attendance, assign staff to oversee tests, print hard copies of exam papers or book out classrooms. In one case, a school went from 40 staff required during an exam, down to just two. For students, they now have the benefit of being able to securely and flexibly sit valid exams whilst staying at home.