Gas supplier cuts deployment time by weeks with AWS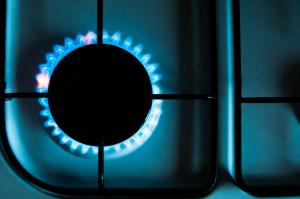 Natural gas supplier Storengy, an ENGIE Group subsidiary, provides solutions including gas storage and carbon-free energy production for companies across the world. When evaluating underground gas storage or running discovery and exploration for natural gas, the company utilises high-performance computing (HPC) workloads.
The firm previously ran these through an on-premises environment. However, as the business grew, this environment struggled to scale to the higher workload, while deployment for HPC clusters typically took weeks, or even months.
Storengy engineer Jean-Frederic Thebault said: "We had to do larger simulations in a very short time as our business grew, and we lacked the ability to support the gas exploration workloads." In order to address these issues, Storengy chose to migrate its HPC environment to AWS.
The company began using AWS ParallelCluster and Amazon EC2 instances to help run its HPC clusters, while storing the data using Amazon Simple Storage Service. Storengy has also discussed plans to utilise Amazon FSx for Lustre to manage HPC workloads and reduce costs.
With its AWS solution, Storengy can now deploy HPC resources in around 30 minutes, a massive improvement from the weeks or months it used to take with the firm's on-premises environment. This means the company can now accelerate time-to-market for its scientific studies.
AWS also enables the company to scale HPC clusters on demand, meaning it is now simpler and quicker for it to explore the 10 trillion cubic meters of gas it has underground. Thebault says: "Whenever we want to initiate a new gas exploration project, we can add the capacity we need to support it without limitations. Because of AWS, we have the scalability and high availability to perform hundreds of simulations at a time."
Since migrating to AWS, Storengy's HPC cluster performance has increased 2.5x, enabling the company to validate experiments more quickly and move them into production. Furthermore, as its HPC workloads are now paid for as a service rather than monthly, the firm expects to save thousands each month.