SkyScanner improves response time 98 per cent with AWS Global Accelerator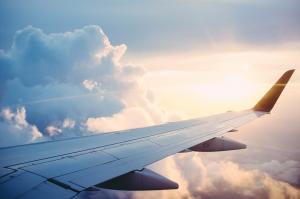 With over 100 million unique users every month, SkyScanner is one of the world's biggest travel-booking sites. However, following the rapid growth that lead to its prominence, the company found it was putting too much pressure on a single Amazon EC2 instance.
According to the company's Senior Software Engineer, Stewart Wallace: "We were serving all our apex domains through one elastic IP address in one region. That meant a large share of our worldwide traffic was routed through a single point of failure."
Skyscanner found that, with growth, came periods of latency, which threatened its growth.
SkyScanner chose to deploy AWS Global Accelerator to strengthen its performance. AWS Global Accelerator offers static IP addresses which function as fixed points of entry to application endpoints in either single or multiple AWS Regions.
This has enabled the company to access AWS's global network to route traffic through the closest edge location to the closest endpoint. This has also provided the platform with another level of resilience, with failovers delivered within 30 seconds.
Stewart Wallace comments: "We're basically using AWS Global Accelerator as a cross-region traffic manager. It provides us with the same kind of benefits on a global level that you'd get from a local network load balancer."
Wallace also praises how AWS Global Accelerator has enhanced customer experience: "With AWS Global Accelerator, we've decreased response time from more than 200 milliseconds to less than 4 milliseconds, a 98 per cent improvement. Because we're always responding from the closest AWS Region, we're able to improve user experience."
AWS Global Accelerator has also sped up and simplified deployment, Wallace says: "Since we can rely on AWS Global Accelerator to automatically send traffic to the healthiest Region and don't have to build our own failover tools for new features, we can deploy in days rather than months."
"Failover is so fast on AWS Global Accelerator that we no longer care if we lose a Region", he adds, "As a result, we've shifted entirely from Amazon EC2 On-Demand Instances to Spot Instances, which is saving us 70 percent a month. That more than covers the cost of running AWS Global Accelerator."