Pearson boosts security and productivity with AWS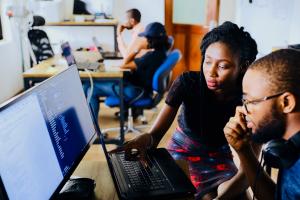 Global educational media firm Pearson is one of the largest educational companies in the world, operating in 70 different countries. As it continues to flourish, Pearson was looking for a more efficient way of analysing and gaining insights from its log data, and found the perfect solution on Amazon Web Services (AWS).
Pearson provides a wide variety of educational content and assessments, which are specialised for different target audiences. The company has recently moved towards digitisation in the cloud and looked to AWS to aid its transformation.
Initially, Pearson used Amazon Elastic Compute Cloud, a web service that provides secure and resizeable compute capacity in the cloud. This service aided the firm by powering its self-managed open-source Elasticsearch.
However, Pearson found that a self-managed approach still posed a number of challenges, including issues with security. In addition, they were struggling to maintain upgrades and usual service management while remaining within budget.
To tackle these issues, Pearson turned to Amazon Elasticsearch Service, which helped to iron out access control to log data and reduced the amount of time spent on updating their system.
According to Muthu Meyyappan, vice president of security engineering and product security officer for Pearson, this move meant they could let AWS take accountability for challenges including data loss.
Commenting on the move, Meyyappan added: "The main task was migrating the users and making sure that their indexes were there. But it wasn't a huge task for us, because we hadn't been using a lot of data when we were using open source. So the migration path was fairly easy."
Once Pearson migrated to Amazon Elasticsearch Service, the company also found that it could take advantage of fine-grained access control, which offers authorisation management for particular indexes. "We didn't have the security of fine-grained access control before," added Meyyappan. "Once we migrated to Amazon Elasticsearch Service, we didn't have to worry about authorisation."