Digital advertising firm boosts security with AWS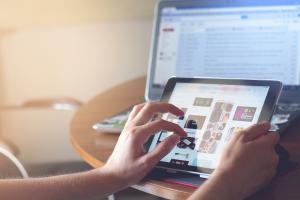 While not historically at high risk of cyberattack, an increase in threats saw digital advertising firm Peach decide that it needed to do more to guard its systems. With a solution from Amazon Web Services (AWS), Peach now both blocks and deters cyberattacks, for the benefit of the company and its customers.
Peach's Chief Architect Clinton Van Ry said: "The potential of data leakage and reputational damage was significant. We saw that these were frequent and targeted attacks, and as we host advertising content before it goes on air, we take these things very seriously. We like to avoid having a complicated mix of vendors, and we needed to find something quickly that would better protect us from these attempts."
As an existing customer, Peach turned to AWS for its security solution, settling on Amazon GuardDuty, which continuously monitors for malicious and unauthorised activity in order to protect the AWS environment. The company also began using AWS Web Application Firewall (AWS WAF), which helps to protect web apps or APIs from a variety of threats.
Peach utilises AWS WAF Security Automations to automatically deploy AWS WAF rules, filtering out common attacks. Immediately after the framework was put into production, the company began to see results, with the monitoring dashboard on AWS WAF Security Automations enabling it to see activity across the website and gain valuable insights. Meanwhile, IP Reputation Lists logs known IP addresses, automatically adding those that send unwanted requests to the deny list and reducing traffic from these addresses.
The solution was implemented in just four weeks and, as well as making the business more secure, has enabled it to focus on its core offering, rather than devoting resources to monitoring for cyberattacks. Consistently thwarting cyberattacks, Peach's solution began by blocking 3-4 per cent of incoming traffic, but now blocks under 1 per cent, showing how effectively it is acting as a deterrent.