Insights utilises AWS in digital transformation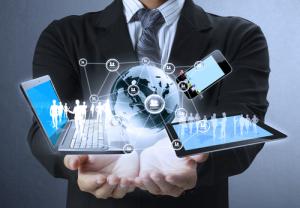 Insights is a world leader in people development and self-awareness solutions, helping companies across the globe boost their performance by harnessing the power of their employees through self-understanding. Recently, Insights has decided to address its scalability challenges by migrating its applications to Amazon Web Services (AWS) as part of a company-wide digital transformation process.
With offices in 18 countries and solutions that have been translated in 39 languages, the company wanted to enhance its digital offering to help boost its user base and ensure it could keep up with the anticipated rate of growth.
According to Marcus Corner, technology architect at Insights, the firm wanted to avoid the limitations of traditional data centres, including the requirement to purchase new equipment each time its digital environment needed to be scaled up.
By migrating to AWS, Insights hoped to take advantage of the service's overall offering, citing its "great track record" for providing a range of products that successfully integrate together as one of the main draws.
After assessing its architecture and how it would undertake its migration, Insights moved its SQL Server environment to the Amazon Relational Database Service for SQL Server.
By migrating to AWS, Insights can now rapidly scale the environment to ensure it can support as many users as required. "By using AWS CloudFormation to automate provisioning, we can create new environments in a few minutes," said Corner. "Our infrastructure is now supporting increased innovation and development of services for our customers."
In addition, the move will allow Insights to improve overall performance of the system and provide customers with a faster application experience.
Corner added: "We are a global business, but latency could cause some issues. Now we can choose which edge locations we want to deploy in to be as close to users as possible. This will give them a much faster and better experience when they're using our application."