Financial services firm cuts costs 50 per cent with AWS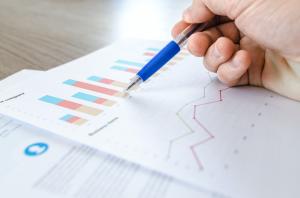 Goldman Sachs subsidiary NN Investment Partners serves 18 million customers across Europe and Japan.
This scale meant that its legacy SQL server database expanded rapidly, with the company's tech team feeling that its scalability would not accommodate its rate of growth. The company opted to migrate to Amazon RDS for SQL Server, due to its compatibility with SQL Server and the direct path it offered the IT team to migrate.
With the guidance of AWS Enterprise Support, NN Investment Partners undertook a strategic migration schedule that enabled it to move its database to AWS incrementally over the course of one week.
The benefits of migrating to AWS quickly became apparent. Previously, the company's tech team had continually had to create backups and patch the legacy infrastructure themselves. With Amazon RD for SQL, teams no longer had to perform their own patching work, freeing up time for developers to focus on other projects.
AWS also enabled NN Investment Partners to distribute its costs. Where the clusters required for some calculations previously took up to a week, a comparable workload can now be run in an hour. Meanwhile, the engineering teams can set up and destroy environments in a single day, delivering cost savings.
The migration has helped NN Investment Partners to register a 50 per cent cost reduction. Moving forward, while the firm's data will grow, the elasticity of its AWS infrastructure means the cost will not exponentially increase.
Looking to the future, the company is aiming to become completely cloud native and will begin this process with the migration of its pension portals. The migration has also put the company in a good position to gain business going forward, with demonstrable cost savings and flexibility.