ClickSoftware improves innovations by migrating workloads to AWS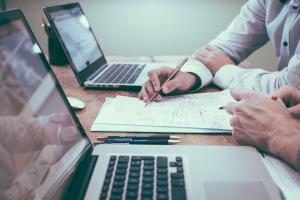 ClickSoftware's workforce management solutions are used by more than 350 businesses across a range of sectors every day. These companies use its solutions to schedule and dispatch workers, relying on ClickSoftware to make these processes simpler and efficient.
As a result, an exceptional level of reliability is an absolute must. ClickSoftware vice president of cloud services Udi Keidar says: "Some of our customers could lose $100,000 for every hour of downtime. We absolutely need to provide our service to them at all times. Reliability is the key to our business."
With the company also looking to access the speed and innovation the cloud could provide, it opted to migrate its legacy Microsoft workloads to Amazon Web Services (AWS). Utilising the AWS Database Migration Service and AWS Well-Architected framework, ClickSoftware successfully migrated hundreds of Microsoft applications to AWS.
Keidar says: "We could not have completed the migration without AWS Support and the Well-Architected framework. Using these services and tools, we discovered gaps in our architecture, and we learned how to close those gaps by assessing our solution's strengths and weaknesses."
Post-migration, ClickSoftware launched the SaaS version of its Field Service Edge (FSE) workforce-automation solution on AWS via a multi-tenant architecture.
The migration has enabled ClickSoftware to innovate more easily and more quickly, with software now able to upgraded in a matter of days, rather than the months it might have taken previously. Moreover, fixes can be applied quickly, eliminating downtime and helping its customers avoid lost revenue.
ClickSoftware is now looking to the future with AWS, Keidar says: "Moving to Amazon Aurora, for example, will give us additional scalability and automation. We are also planning to leverage big-data analytics and machine learning technologies on top of AWS. Every direction we look on AWS, we see opportunities to improve our business by increasing innovation, efficiency, scalability, and performance."