Fitness app targets expansion with AWS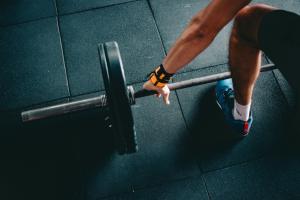 Kyiv-based fitness app BetterMe offers its users AI-based workout programs and meal plans designed around specific fitness goals, preferences and dietary requirements. Following the onset of the COVID-19 pandemic in March 2020, the app began to see exponential growth, being downloaded over 85 million times since its launch.
With its production workloads already hosted on Amazon Web Services (AWS), BetterMe decided to fully migrate by the end of 2020. In moving to AWS, BetterMe targeted improved stability after previous downtime issues and the ability to scale to spikes in demand, such as a typical January surge in sign-ups.
Chief Technology Officer Vitalii Malakhovskyi said: "Autoscaling was the key reason to choose AWS. We're growing fast and it was becoming increasingly hard to manage it before using other cloud providers."
BetterMe also sought to reduce costs, something that was enabled by AWS's billing, close resource monitoring with Amazon CloudWatch and auto-scaling via Amazon Elastic Kubernetes Service. Overall, the company saw a 30 percent expenditure reduction compared to its previous provider.
The company's migration, initially expected to take from six months to a year, was made in a matter of weeks. AWS Database Migration Service enabled BetterMe to move its high-load website with no downtime.
AWS CloudFormation now means that new environments can be set up in hours as opposed to days, while the use of Amazon CloudFront as BetterMe's content delivery network has seen significant reductions in downtime.
BetterMe Cloud Infrastructure Architect Arseniy Zinchenko says: "For developers, it is much easier to develop and manage applications on AWS. We can easily stand up infrastructure, make significant changes and test the impact on our software all in one place."
According to Malakhovskyi, AWS support has made life easier for the company, whilst also saving money, while operational costs have been further reduced by AWS billing and reserved instances.