Danish insurance firm improves customer care with Azure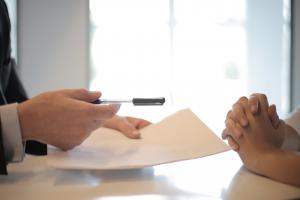 Copenhagen-headquartered insurance company Tryg has around 3 million customers in Denmark, Norway and Sweden. The firm has grown via multiple mergers over recent years, however, this left it with a disparate technology environment in need of consolidation and simplification.
Tryg also required an infrastructure that would help it personalise its customer service, provide greater scalability and give it the capacity to view real-time data and enable it to apply data assets at customer touchpoints. Becoming more data driven would help Tryg deliver the insurance products each customer needed.
As an existing Microsoft Office 365 customer, Tryg quickly opted to move workloads from its various on-premise systems to Microsoft Azure. As well as scalability and flexibility, Tryg's Head of Data and Reporting Per Jensen says the company also liked that Azure offered minimal friction for a smooth migration.
In order to reduce operational data burden, Tryg utilised an open-source software streaming ingestion solution for real-time data ingestion. This enabled the firm to offload all of the maintenance and administration to Azure and focus on insights.
Consolidated data was exposed via an Azure API gateway then used by various applications, including product recommenders and engines used to assess claim validity. Azure Data Lake, meanwhile, is used for storage, while Azure Active Directory provides secure user access.
Since migrating, Tryg estimates that its efficiency for some core processes has improved at least 30 per cent. Per Jensen forecast that, with Azure, the company would quickly reach 50 per cent improvement.
Discussing how a scalable cloud solution has improved Tryg's efficiency, Jensen said: "We could not access, analyse and report on our historical data if we have a fixed amount of hardware. Now we can just spin up our workloads in the cloud, sift through data, and scale down again afterward—we couldn't do that before Azure."
Going forward, the company is looking to utilise different forms of cloud adoption throughout its business, such as using machine learning to interact with customers and gain data insights.