Amstelring delivers improved care with Google Cloud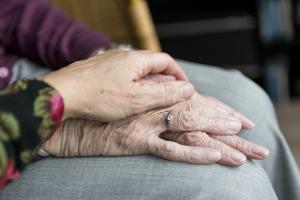 Dutch firm Amstelring provides elderly and disabled care services for 2,000 people at 35 residential care home locations throughout the greater Amsterdam area. To enable this, the company employs 3,500 full time workers and up to 1,100 flexible workers, as well as 1,300 registered volunteers.
Previously, Amstelring utilised an on-premises email solution and its own intranet site. This meant that staff would often have to leave the person they were caring for in order to check their email, consult a patient's medication needs or write a report on an office computer.
Amstelring Information and Automation Manager Yoanette den Boer said: "Time spent with clients is our priority. Digital tools enable caregivers to access and send the data they need without leaving the client's side. For that to work, you need to be in the cloud."
Adopting a more digital approach could prove to be challenging, however, as Yoanette points out that ""Our community includes many people who are really not very digital." In order to ensure it made the right choice, the company ran several pilots.
Following two weeks of a trial with Google Workspace, Amstelring was ready to proceed with a full deployment. Yoanette explains: "It was the enthusiasm that persuaded us. Everyone was happy to work with Gmail and the other Google Workspace tools."
Amstelring engaged Google Cloud Premier Partner g-company to assist in the rollout, selecting 100 "Google guides" from its staff who can feed back issues to management, who then collaborate with them on the best solution.
The network of Google guides, across all Amstelring's locations, have formed an effective network, boosted by the deployment of Google Drive and Chromebooks. Meanwhile, the company has established an intranet with sites and Cloud Search has improved its internal searches.
Yoanette points out that, early on, many staff weren't using the tablets they had been issued, due to the devices being shared. To remedy this, the company deployed over a thousand Chromebooks throughout its network, as well as devices utilising Neverware's CloudReady, on Google Chromium OS.
Chromium OS allows old laptops to be given a second life. With Chrome Device Management, all of these devices can be managed from a cloud-based admin console.
Yoanette says: "Certain medications require one caregiver to check the dosage and one to dispense it. With two-camera Chromebooks, a caregiver at a remote location can check the label and see it passed to the patient, live."
Finally, the company is also using Google Cloud's Tableau, which enables ad hoc reporting and lets the company analyse information regarding the quality of its care.