EQ delivers greater customer insights with Microsoft 365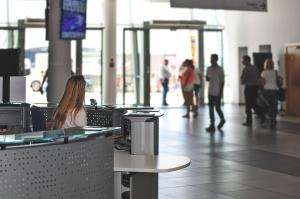 British outsourcing firm EQ is a leading specialist in finance, technology and administrative services across complex or regulated markets. The company is the largest provider of share registrations and employee share plans in the UK.
EQ Group Chief Executive Guy Wakeley says: "CRM (customer relationship management) is a real passion of mine. And what CRM should do, of course, is create connectivity and insight into the customer base."
For Wakeley and EQ, the current CRM solution fell short for customers, management and in relationship building. Seeking a unified view of customer interactions, EQ turned to Microsoft Dynamics CRM.
After deploying Microsoft Dynamics365, EQ was quickly able to move from merely focusing on sales cycles. According to EQ Senior Business Development Analyst Daniel Leckey: "We're now also focusing on how we engage with those clients."
Looking to enhance its customer relationship management further, EQ combined Microsoft Dynamics365 with LinkedIn Sales Navigator. According to Guy Wakeley: "This gives us deep insight into how our clients behave and it gives us the context to be a much more effective sales organisation."
The company has seen further benefits through its use of Microsoft PowerBI, which can deliver transformative analytics and reporting directly from Power BI dashboards.
Guy Wakeley summarised the transformative impact working with Microsoft Dynamics365 has had for EQ: "Our lead generation is up. Our conversion is up. And the data and the reporting and the insights that we have are genuinely transformed."
"From the client's perspective, looking at us from the outside, we're much more joined up. We'll know our entire waterfront of product exposure to that client and we'll know what that client needs"
"So, as a sales organisation, we appear much more efficient, more effective, more courteous and more knowledgeable – and that helps us. What we've got now, we're very happy with: it's pretty special."