EK Water Blocks uses Azure AI to improve customer service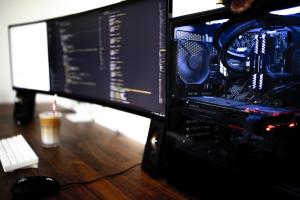 Slovenian firm EK Water Blocks has grown from a small manufacturer to a leading provider of liquid cooling, extreme cooling and air-cooling solutions. The company's products are used by customers in over 30 countries to cool their processors and other devices.
With the company's relatively small team, however, this growth created problems, particularly when it came to answering customer queries. EK decided it needed a system to automate and optimise its customer support processes and ultimately opted for an AI solution utilising Azure Machine Learning.
Discussing the requirements EK had for its Azure solution, IT Manager Robert Osojnik said: "Customers often have questions regarding our products, so we needed to quickly analyze each query's nature and urgency to assign them to the most suitable agent, while considering the team's workload."
"We also have a customer support team based in the United States, but the classification of those requests was also done manually by the team based in Slovenia, delaying our response to customers there because of the time difference. So, we decided to automate the process using AI and machine learning."
Constructing its AI solution on Azure Machine Learning enabled the company to quickly build the infrastructure without extra expenditure on hardware licenses, also enabling it to implement the new system quicker.
Within three months, the Azure solution shortened EK's response time for customer support by 30 per cent. Classification was also improved, with the request ticket being correctly assigned and directed to the correct agent 9 times out of ten. Most importantly, however, the new system prompted a 10 point increase in customer satisfaction.
Azure has also delivered benefits for the EK workforce, removing the time difference for the US-based support team and making life easier for the team based in Slovenia. Osojnik explains: "Before the optimization, one employee had to start working at 6:00 AM to do all the manual ticket classifications. Now, everybody can be in at 8:00 AM. This has made employees very happy, as they can be much more focused on their work with less stress,"
CEO Matjaž Krč said the company is now looking to utilise AI in other departments, for example in inventory, purchasing, R&D and HR.